The Journey
Belong…to a community journeying together.
Behold God…collectively in worship and prayer.
Become Free…while being transformed into His likeness with ever-increasing glory.
Be Sent…in the power of the kingdom.
Shekhinah…
… a gathering where we ascend in worship & descend with prophetic prayer and decrees.
… a place of Koinonia – "Intimate Fellowship"  with Father God and our church family.
… a gathering of people expecting to function and grow in their spiritual gifts and callings.
… a gathering where the written word takes precedence and rhema words are considered crucial.
… a gathering where family, honor, love, courage and absolute surrender to God are highly valued.
… a gathering where you can come as you are to be encouraged, edified, equipped, and sent out.
Shekhinah (Shuh-Khee-nuh) is a gathering of Christians committed to a lifestyle displaying the manifest presence of God, in both practical and spiritual ways. We advance His kingdom in our region, state and the nations. Our team reflects the 5-fold ministry model Apostle Paul mentions in Ephesians 4:11-12. This is a rare and precious gathering intent on equipping believers to fulfill the call of God on their lives and sending them out with blessings. We welcome the gifts to function in honor, order, and humble submission to God and one another. Our team is led by Stephanie Butler, our Apostolic Leader who is fully supported by her husband Shane. The elder team is comprised of leaders called into 5-fold ministry, including  the founders Wendy and Chris Waterson.  Journey with us!  God wants to do great exploits through you!
We Believe that you don't need to wear a mask with Jesus!
"Darkness cannot drive out darkness; only light can do that. Hate cannot drive out hate; only love can do that."
"When the Stakes are high, bow down low."
"98% of people who come to the Lord have come through a friend or relative not great programs or events. We are called to be making disciples daily."
"When we keep God in first place, everything else falls into place."
"The best way to honor past accomplishments is by building on top of their breakthroughs."
"Angels and authorities are already in submission to Jesus in heaven. We need only reinforce the reality of His kingdom here on earth."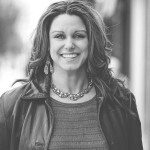 Stephanie Butler has ministered the word of God for over fourteen years, powerfully sharing the revelation of Christ with those desiring to know Him more fully. Currently, she is our senior apostolic Leader, Founder & President of COGL Network, an advisory board member of Michigan Capitol House of Prayer, and a member of Apostolic Regional Teams of Lansing.  She has collaborated the last eight years, with regional pastors, NPO's, government officials, and community leaders, to create a unified approach to advancing the kingdom of God in Lansing Metro.
---
Favorite Quote: "Our love of God is measured by our everyday fellowship with others and the love it displays." – Andrew Murray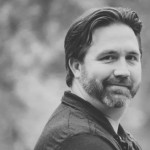 Shane Butler has been demonstrating the love of God through practical acts of love and service in the marketplace and neighborhoods for fifteen years. Currently he is an elder whose primary APEST gift is "Shepherd". He carries the Fathers heart to protect the elderly, women, and children, those most vulnerable in our society. Shane is a straight shooter and has a great sense of humor, recognizing the importance of working hard and playing hard.
---
Favorite Quote: "Sir my concern is not whether God is on our side; my greatest concern is to be on God's side for God is always right." – Abraham Lincoln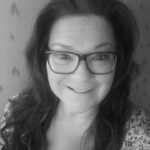 Sheila Wilson traveled the nation and served as an Evangelist for eleven years. Her primary APEST gift is "Teacher." Sheila is passionate about worship and prayer. She's had ample experience in hearing and speaking words from the Lord and praying for individuals resulting in them being healed.  She is a member of Apostolic Regional Teams of Lansing and currently is an elder who functions as an Evangelist regionally and in this local body, she also functions as a Teacher & Shepherd.
---
Favorite Quote: "Worship changes the worshiper into the image of the One worshiped." – Jack Hayford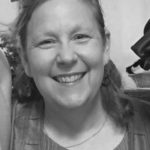 Laura McMurtry has been a minister of the word since 2007 and prophetic leader since 2012. She is a marketplace leader who is privileged to have kingdom influence across the state of Michigan. She serves as a Member of COGL Network's DNA Team, Patricia King's WIMN Network, and is the founder of Metamorphosis Consulting. Currently, she is an elder ordained to the office of prophet for Shekhinah International, who functions prophetically in the region and the state.

---
Favorite Quote: "If you want to go fast, Go Alone. If you want to go far, Go Together!" – African Proverb
Also, Laura is the founder of a prophetic blog entitled On Eagles Wings. Read about what God has shared with her on her latest blog entry On Eagles Wings.
Sundays at 2:30pm
Breakout Sunday Every 4th Sunday No Service
Feast & Fellowship on 5th Sunday Service
719 East Grand River Lansing, MI 48906
shekhinahchurch@gmail.com